This boy. a.) doesn't have enough face time on this blog of mine..time to remedy that.
b.) is a lover of trains!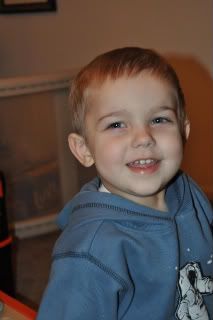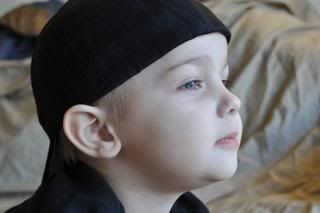 My Mom and I took the kids to a local museum who was putting on a train exhibit. Unfortunately, we went two days before it was due to end and a couple of the people who had their trains up took them down early. So we only got to see trains in cases (which Mason is not at all interested in) and one train that was actually running. He did spend close to 30 minutes just watching that train go around the track. Makes me wish for a bigger house so we could have a train up running all the time for him.
In his conductor hat.
At the train exhibit.
There is another exhibit coming up in February though that we are excited to take him to. And in June we plan to take him to Strasburg Railway to see Thomas and ride the trains! So exciting, I can't wait!