Yesterday Kaylee turned 8 months. In four short months my last baby will be one year old.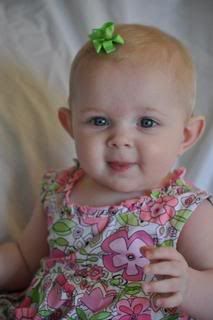 Some highlights from this month:
*Cut your second tooth, March 1, 2010.
*Finally, sitting up really well.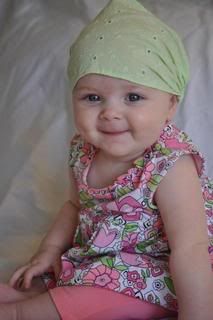 *Can get up on all fours and rock back and forth.
*Even though you can't crawl you can still get where ever you want, by rolling or turning in circles.
*Says Mama and Dada.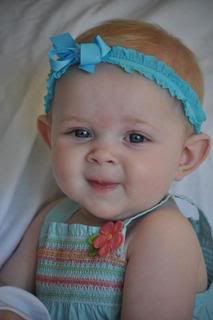 *Still sleeping in bed with Mommy, although I no longer have to cuddle you, you prefer your own spot on the pillow.
*Still loves the pacifier.(dreading breaking this habit.)
*Still loves a soft fuzzy blanket, no longer a small one though, you want a big one.
*Really into playing now.
*Had your first viral infection.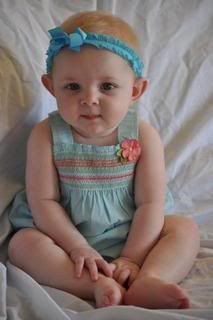 *Blows raspberry's non stop.
*Screams just to hear your own voice.
*Pulls your own socks off.
*Still hate having your toes messed with.
*Still hate having your hair washed.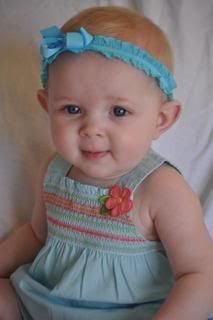 *Trying to pull up on things.
*Likes to play in the grass.
*Started going to story time.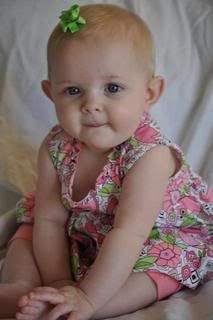 *Loves to pull Mason's ears and hair and rip at his face!
*A biter.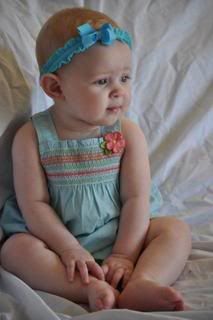 I love you Buggy, you are truly a joy,