I have my resolutions just like most people. This year I really hope to be able to accomplish the majority of them. I have 2 beautiful motivators this year to push me along!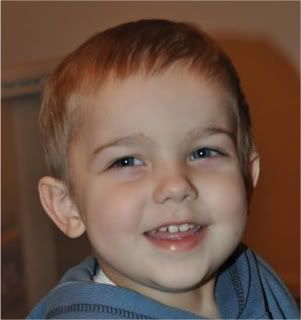 1) Learn to cook.
2) Save some money.
3) Curb my shopping habits (see above)!
4) Keep my house and van clean.
5) Take a picture (at least) of my kids everyday.
6) Spend less time on the computer.
7) Write in my blog more, I know contradicts the above statement, but I want to write an entry everyday while avoiding other websites I frequent to often.
8) Potty train Mason.
9) Look into going back to school, and enroll if possible.
10) Work on owning a home a reality!
What about you? What are your resolutions?
Even though I've had bad times in 2009, I've also had great times. Buggy was born and has brought a smile to my face everyday since that day. Mason turned two, became a big brother, and has grown so much, learned so much and I just couldn't be prouder of him.
With 2010 I welcome the changes it brings, and hope for more happy times. I'm happy to think of the seconds, minutes, hours, days, weeks, months, and hopefully many many more years I will spend watching my kids grow up.
HAPPY NEW YEAR TO ALL!