Yeah I promised these pictures like a week ago. I'm slacking.
I'm pretty bummed at the amount of pictures I wasn't able to get on Easter. The kids weren't being very cooperative about looking at my camera. The few times I could get Mason to look up I guess the sun was too bright because he has a pained look on his face in every one. And Kaylee just sat in my Mom's lap with the 3 eggs she picked up and played with them the whole time. Obviously, eggs are way cooler than Mommy!
My kiddo's get toys for Easter because Mason has food allergies and most candy you find is processed in plants or on machines that do nuts. Big no no around here. And well Kaylee is only 8 months, not quite sure she is ready for candy, ha!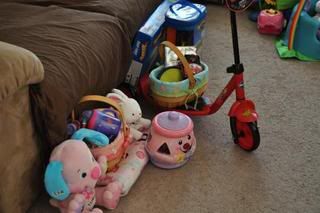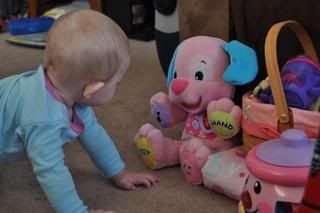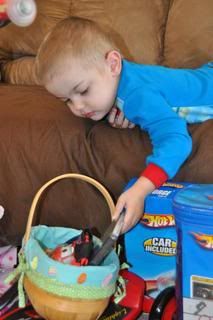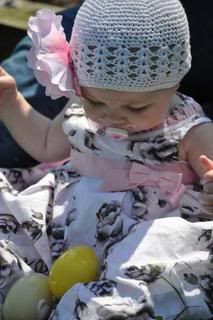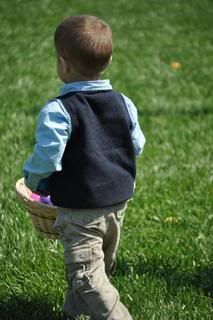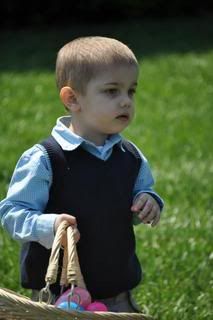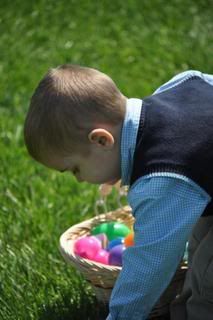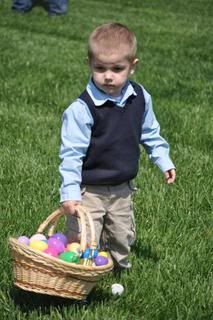 "Maybe just one more Daddy?"