Unfortunately, I missed day 23, didn't take any pictures all day and didn't think about it until I was laying in bed that night and before I could get up and do something about it I fell asleep. Good thing it's a leap year, so if I don't skip anymore days I will still technically complete 365 project..LOL! Sorry for the delay in posting, pretty sure no one else is following along, but it's here for my records!
Day 17.
Eating poptarts..this is her go to silly smile now.
Day 18.
Working on a shadow box project I found on Pinterest. These are the kids coming home outfits, can't believe they were ever that little. And these are a big size, 0-3 months, we were scared to have big babies and they came home swimming in those outfits.
Day 19.
Giving me a sneaky smile because she wanted some of my snack.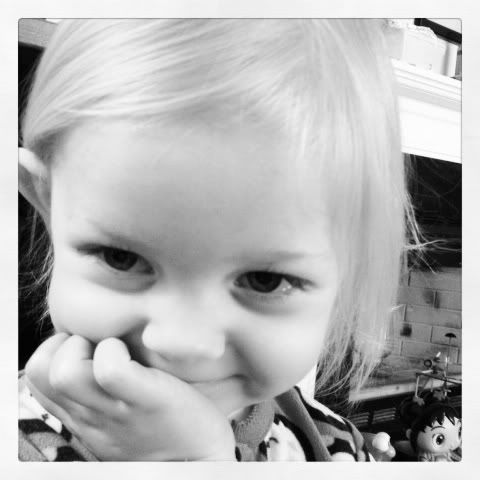 Day 20.
A rare appearance from Mason. Doing a fishing puzzle.
Day 21.
Wow, 2 in a row of Mason. Can't get good pictures of kids that act silly all the time!
Day 22.
More silliness, yes she is wearing the same outfit as the previous picture but Day 21 was taken after her bath and Day 22 was taken in the morning after she woke up!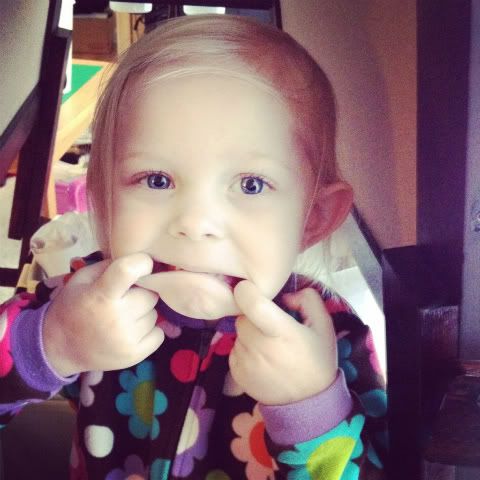 Day 23.
Boo, nothing to see here!
Day 24.
Shh...it's nap time.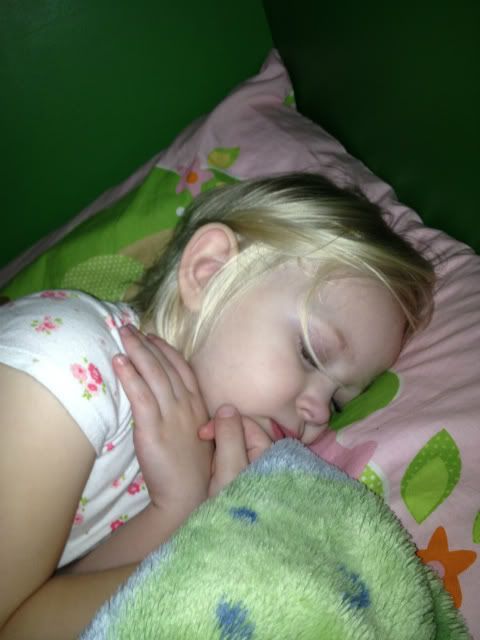 Day 25.
Mason and his baby cousin. We got to babysit for a couple of hours today.